Impressive Key Features
Creative Design
Flat, sleek & intuitive design makes our apps easy to use on all iOS and Android devices.
Minimizable Player
Drag to minimize & browse through a vast variety of content while keeping the player running in a minimized state.
Social Networks
One tap login for popular social networks like Facebook, Twitter & Google+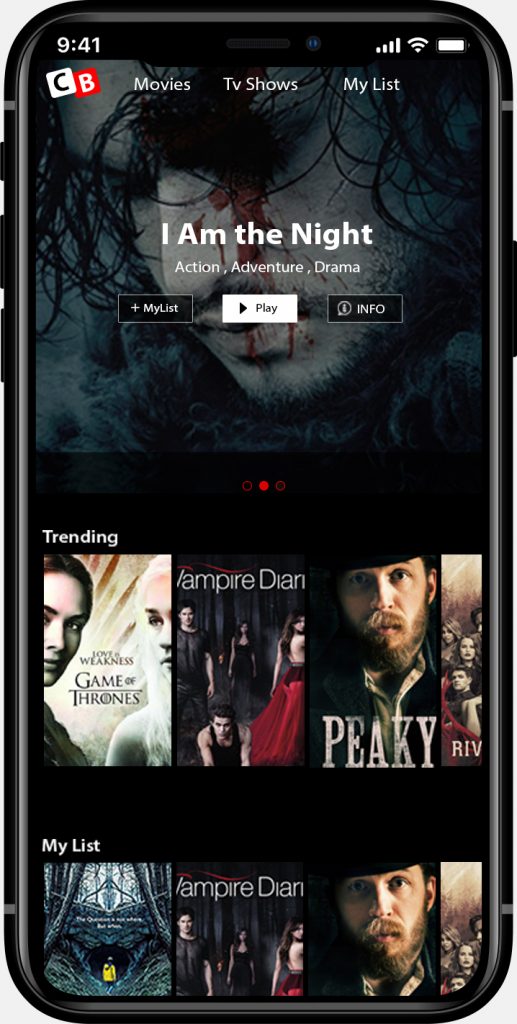 Retina Ready
Apps are optimised to run on latest display technologies in the market.
Easy To Use
User friendly and easy to deal with. There is no hastle of learning how to use them. They are self explanatory.
CUSTOM VIDEO PLAYER
Clipbucket has its own customized HTML5 based video player.
Clipbucket Support For Apps
Get the feel of your streaming app even before it is developed! As soon you become a Clipbucket customer, unlock your true ownership and get hands-on with your streaming app right from the beginning using Clipbucket. CB Mobile app, an innovative invention from Clipbucket, delivers a near deployment quality working preview of your native mobile app instantly where you can stream video/audio and test the streaming quality as well! See, feel, and experience your streaming app through Clipbucket till the original app gets mustered up at developer's desk to be one of the best in business.