What is Twitch Tv
Twitch is a live streaming video platform owned by Twitch Interactive, a subsidiary of Amazon. Introduced in June 2011 as a spin-off of the general-interest streaming platform.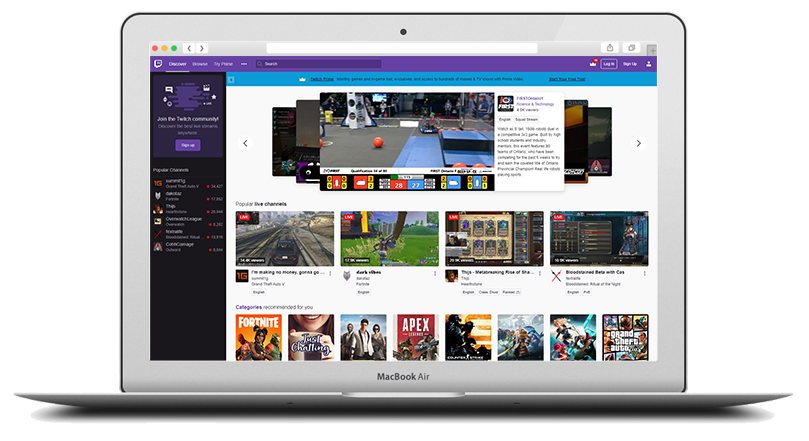 How to create Twitch Tv service with ClipBucket
Follow the following steps to create a service like Twitch Tv with ClipBucket video on demand platform.

Step 1
Buy ClipBucket Cloud plan or ClipBucket Self Hosted package according to your requirements and preference.
Step 2
Our team will setup your video streaming/OTT Platform according to the Plan/Package you choose.


Step 3
Your own subscription based video streaming service will be live.